With Google Photos set to become paid from June 1, there is a renewed interest in Google One. Google One is the company's paid cloud service that has plans ranging from 100GB to 30TB. Also, the storage you buy on Google One can be used over Google Photos, Gmail, Google Drive, Google Docs, etc. For higher tiers on Google One, there are some additional perks like 10% cashback on Google Storage purchases.
Last October, Google added another neat perk for Google One's top-tier users – access to a virtual private network (VPN). This VPN service is available to Google One's Android users who subscribe to its 2TB and higher plans. Since it was rolled out, Google has upgraded this VPN feature much, but that's about to change.
The latest version of the Google One app for Android was given the APK teardown treatment by XDA Developers who found that the app is soon going to allow users to bypass certain apps from the VPN. For now, the Google One VPN service does not let users whitelist specific apps. So, if an app is not behaving as it should thanks to the VPN, the only option you have right now is to turn off the VPN service entirely.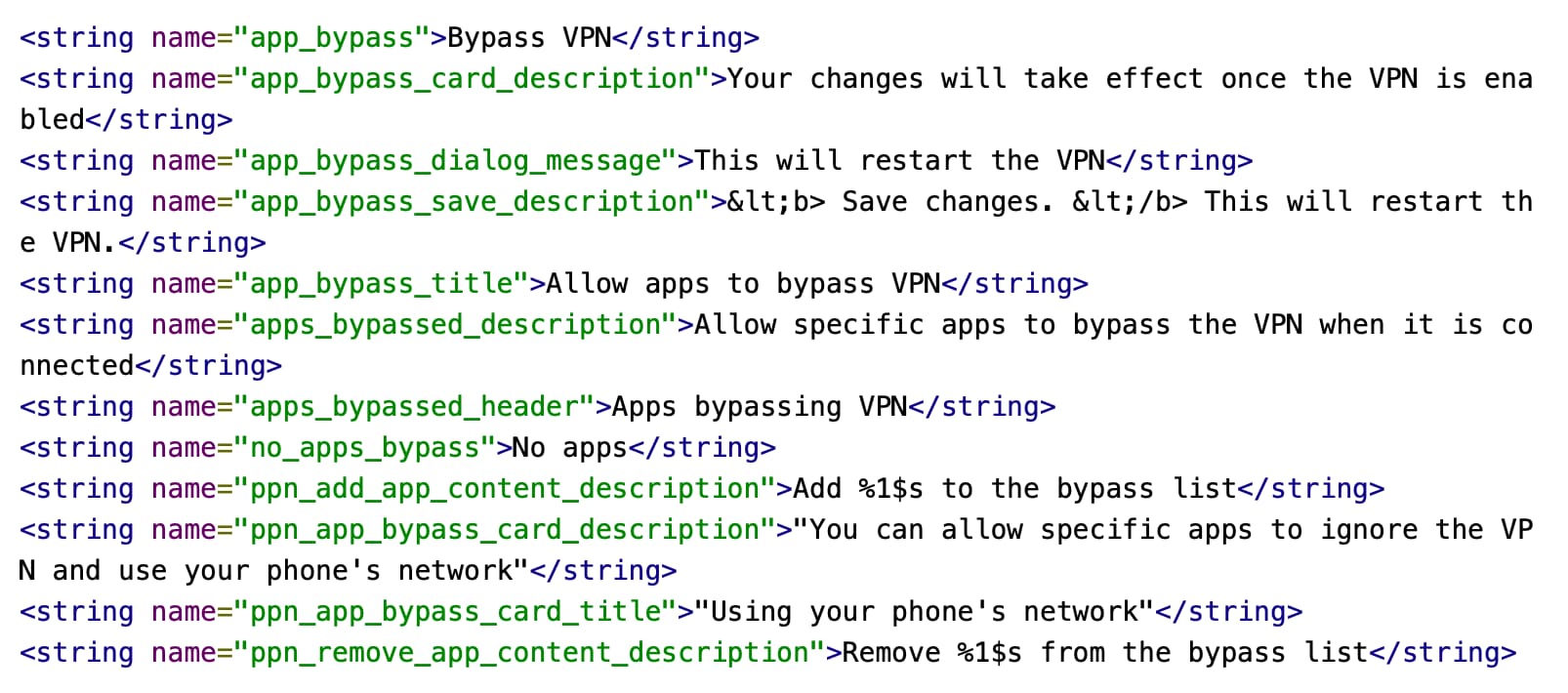 This strip shared by XDA Developers indicates that users will soon be able to add specific apps to bypass the VPN list. Apps whitelisted will ignore the VPN and route traffic from your phone's network directly. This feature is not live on the latest version of the Google One app for Android yet. Also, as this feature was spotted on an APK teardown, it remains to be seen if it at all makes it to the app and when. The VPN service on Google One is also just available in the US for now.